Lemon vinaigrette is one of my favourite dressings to make – for both my clients and myself; because it's easy as ever AND super delicious. You might not think there are ways to riff off the simple-as-ever lemon vinaigrette, to which I say, hold my wine…because I don't drink beer 😉
As a personal chef I am always looking for ways to impress my clients, while staying within the parameters of "will the kids like it?" This Grilled Lemon Vinaigrette is impressive enough for me to feel myself and my culinary skills, but not too far left that the kids hate me.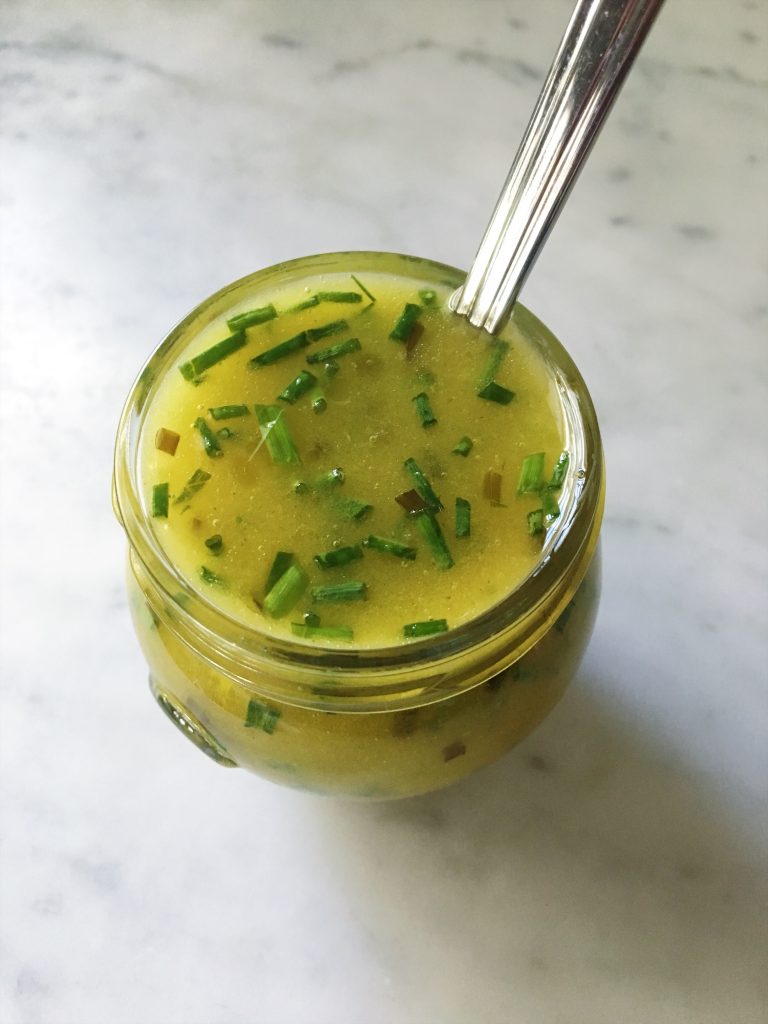 Grilling the lemon in this recipe softens the acidity of the lemon, making this lemon vinaigrette indescribably savoury. Now, I grilled my lemon with chives because the blend of the soft onion flavour from the chives and the grilled lemon is on another level; that said, if you don't like chives, you can omit, this recipe still slays without them.
Ok, so let's get into it…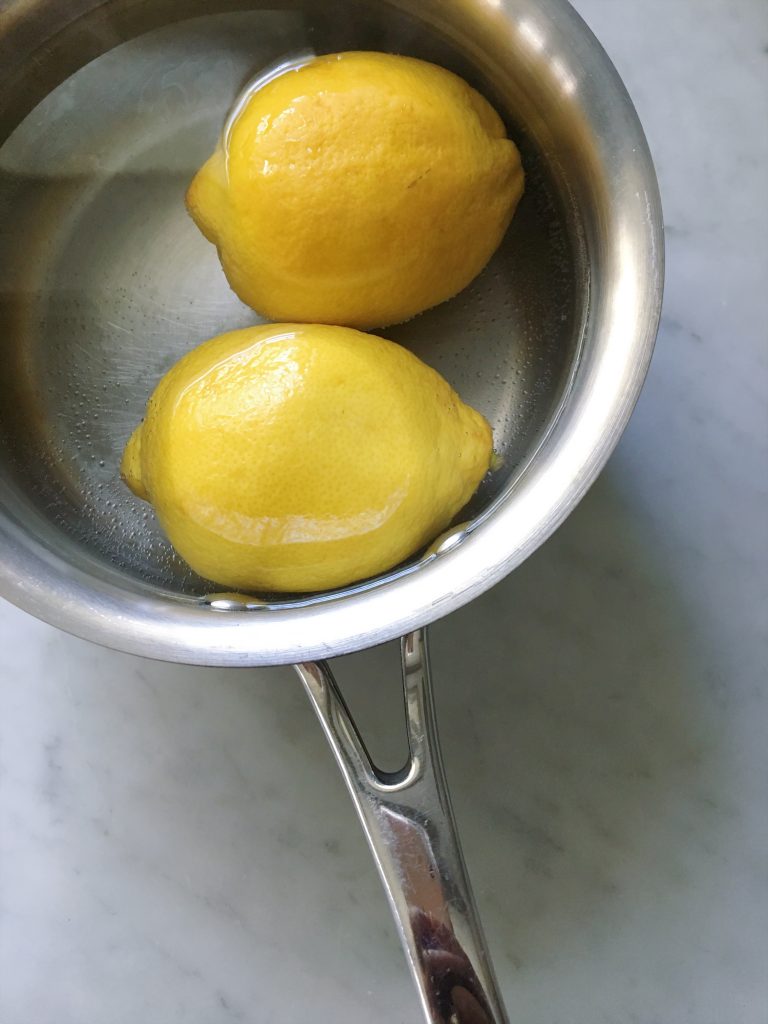 First Things First…

You want to boil enough water to cover your lemons, and – off the heat- place the lemons in the water for 5 minutes; this will loosen up the juices within the lemon, because we've all had a juice-less lemon- am I right?!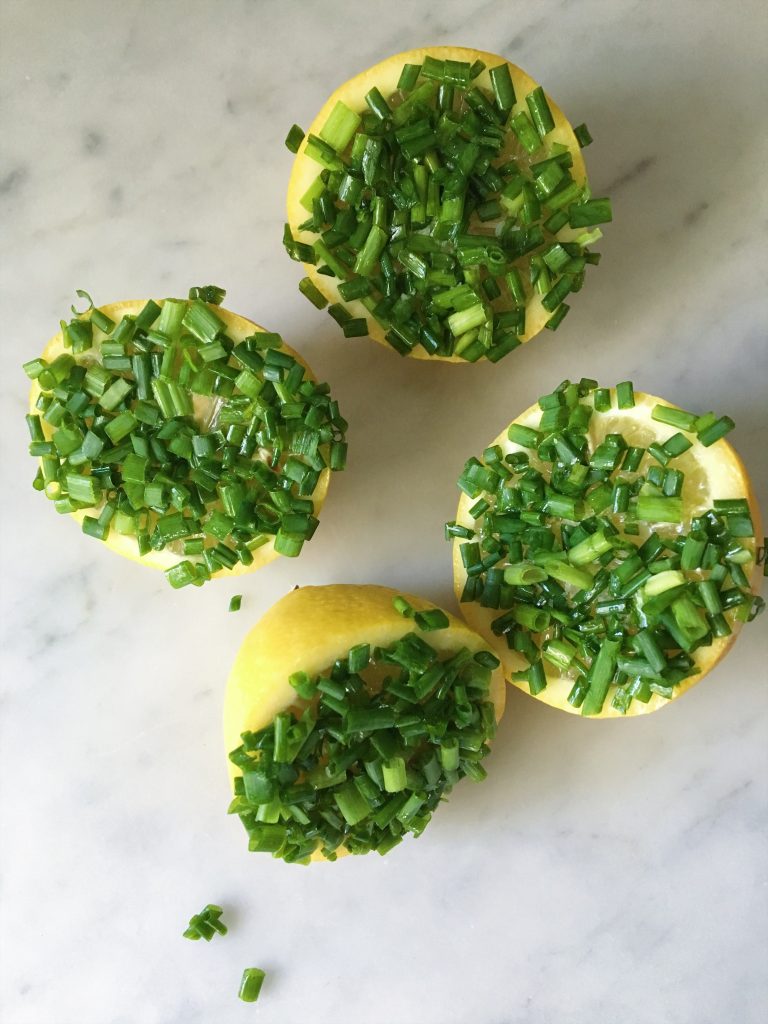 MEANWHILE…
Melt butter and chop chives; using the butter as adhesive, stick the chives to the cut side of the lemon.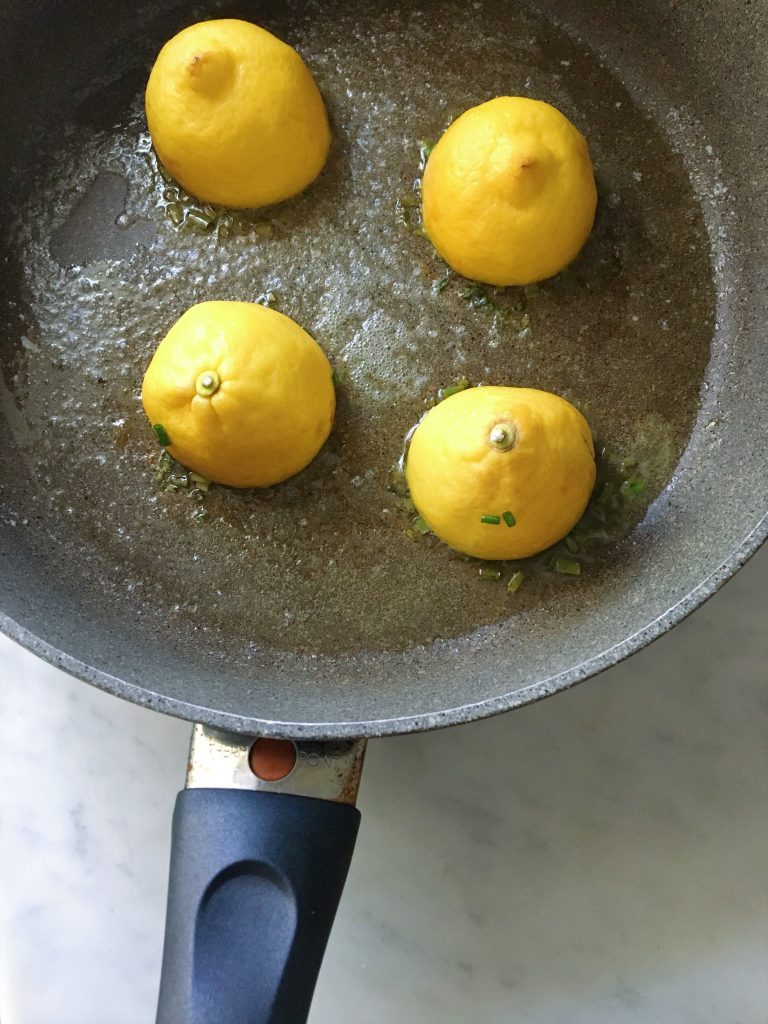 Heat a little extra butter in a NON-STICK or stick resistant pan on medium heat. Add the lemon, cut side down and cook for 5 minutes. Be sure to just let the lemon cook, don't flip the lemon. After 5 minutes, turn off the heat and let the lemons sit for an additional 5 minutes.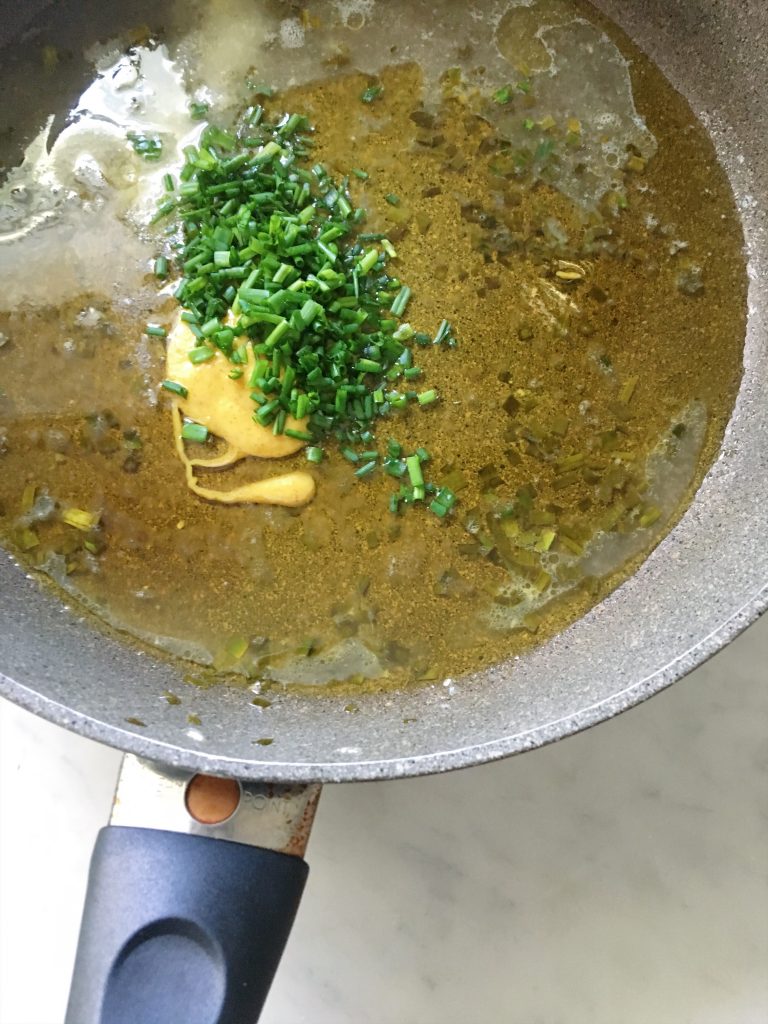 In the same pan- because why make more dishes- add fresh chives, dijon mustard, maple syrup, olive oil and salt and whisk.
And voila…the dressing of your life!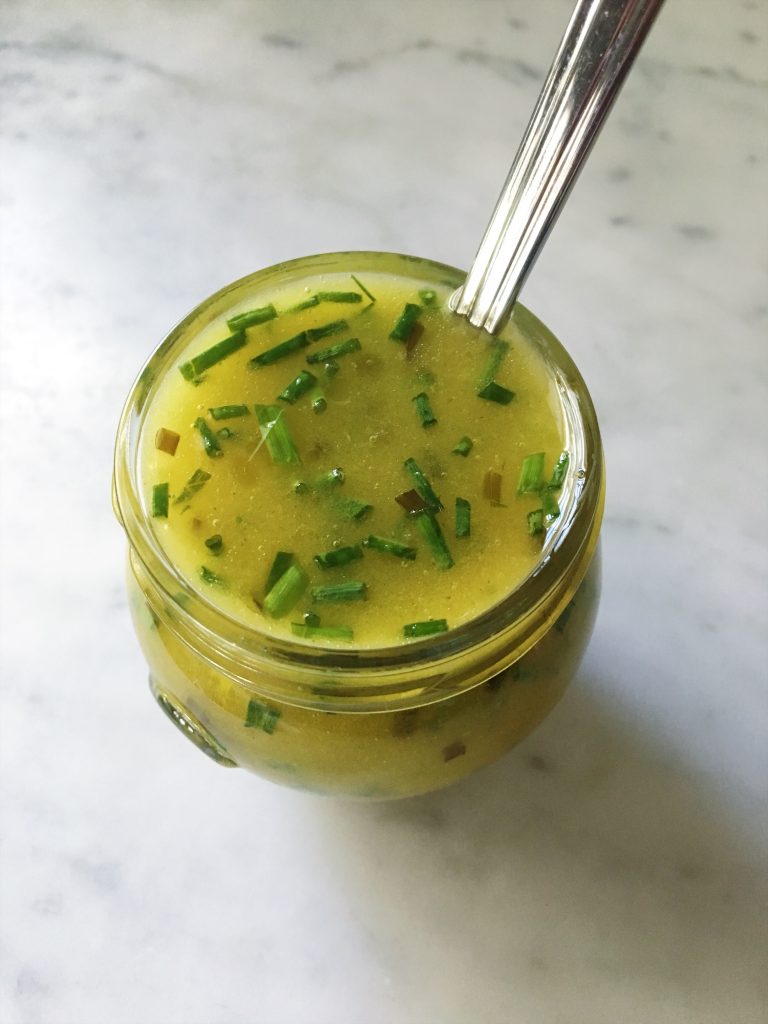 Grilled Lemon Vinaigrette
2 large lemons
1 cup chopped chives
1/2 cup olive oil
1.5 tsp salted butter, divided
1 tsp dijon mustard
1 tsp maple syrup
Salt + Pepper to taste
Boil enough water to cover the lemons. Place in the water, uncut, for 5 minutes.
Meanwhile melt 1/2 the butter and chop the chives.
Cut the lemon, remove excess dampness, brush the cut side with butter and using a stamping motion, stamp the lemons into the chives. Shake to remove excess chives.
Heat the remaining butter in a non stick pan on medium heat. Add the chives cut side down and cook for 5 minutes. Remove from heat and let the lemons rest for an additional 5 minutes.
In the same pan, squeeze the juice from the lemons, add the remaining ingredients and whisk to combine.
Dressing will stay fresh for up to 7 days in the refrigerator.
Enjoy!