When I set out to create these Homemade Fruit and Nut Chocolate Squares I had an idea in my head and I wasn't sure if they would turn out. As a chef and not a baker, whenever it comes to sweets I always get a little nervous.
But these chocolate squares are NO-BAKE, meaning, if you, like me, become a ball of nerves when something (sweet) has to be baked, then this recipe is for you!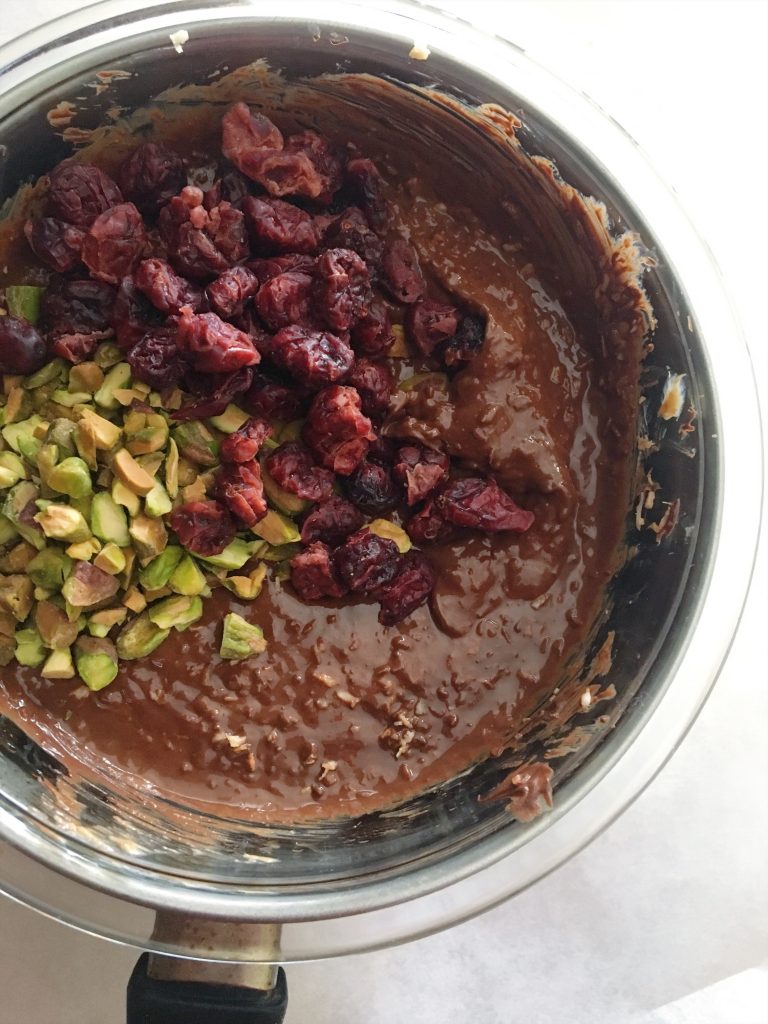 When it comes to making ANYTHING no-bake, including these chocolate squares, it's important that your ingredients are good. Don't use your rancid, back-of-the-pantry nuts or the hard as rock dried cranberries. NO MA'AM PAM, invest in quality ingredients and you WILL NOT regret it.
You will need a DOUBLE BOILER, which is simply a bowl over a pot of simmering water, this is to ensure the chocolate doesn't burn and seize up on you; because your chocolate squares are dead on arrival if you burn the chocolate.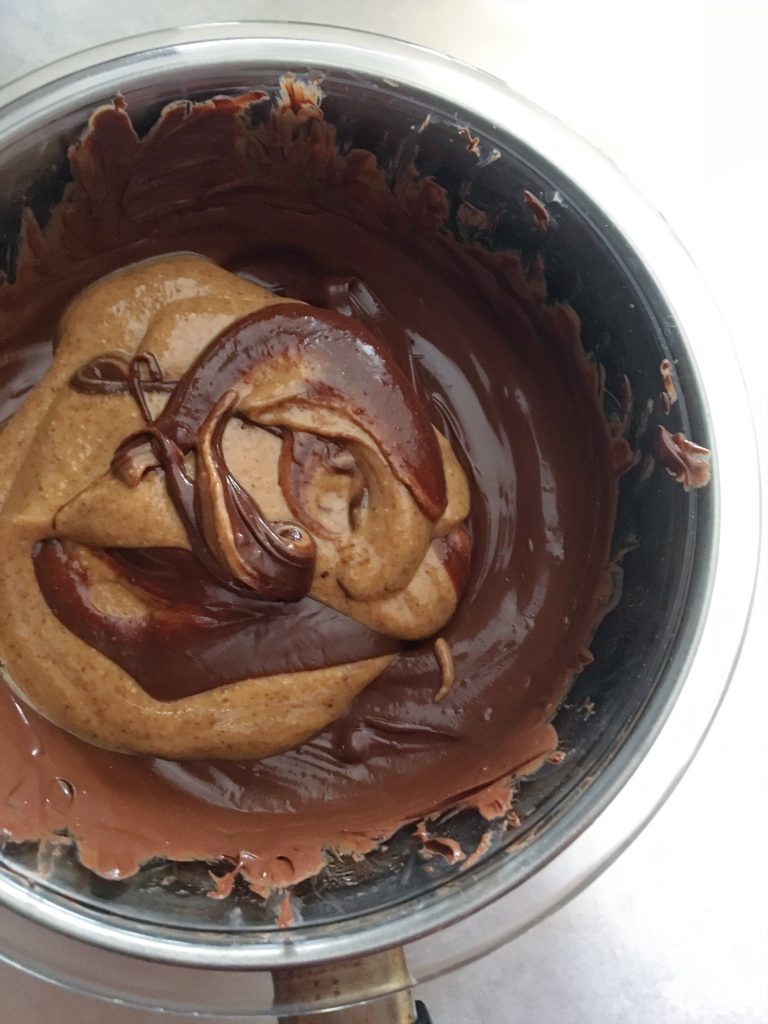 I also add creamy almond butter to my chocolate squares, because it adds a velvety texture- a melt in your mouth kind of vibe- that takes these chocolate squares from good to "OH-MON-DIEUX" this is amazing!
So without further ado…
Homemade Fruit and Nut Squares
3 cups dark chocolate chips
1/2 cup smooth almond butter
1/2 cup dried cranberries, chopped
1/2 cup raw pistachios, chopped
2 tbsp vanilla
1 tbsp cinnamon
Bring water to a simmer in a pot. Combine the chocolate chips and almond butter in a bowl, and place the bowl over the simmer water. The bowl SHOULD NOT touch the water, and the water should NEVER boil.
Stir consistently to encourage even cooking.
MEANWHILE, line a brownie pan with parchment paper and set aside.
Once the chocolate chips are melted and the chocolate/almond butter mixture is velvety and smooth. Remove from heat, stir in the nuts, fruit, vanilla and cinnamon.
Pour in the mixture into the parchment lined brownie pan, and refrigerate for 2 hours. Cut into squares and store in the refrigerator for up to 2 weeks.
NOTE: these squares pair perfectly with a Coconut Matcha Latte 😉