These chocolate banana bread muffins are divine, and that's saying a lot because I absolutely hate banana lol. But I know (so please no strong emails) that banana bread is divine, so even though I didn't indulge in these muffins, my clients and their kids LOVED them.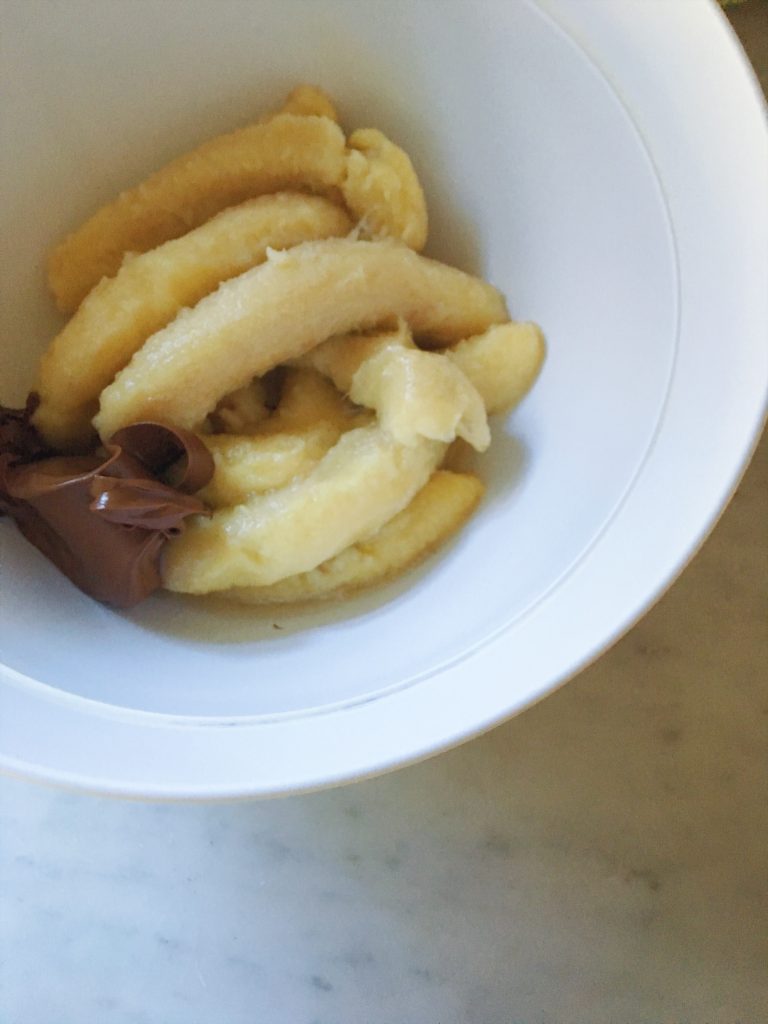 Chocolate Banana Bread Housekeeping Rules
The banana must be very ripe because this is when they are the sweetest. By all means, use the bananas you have; but the riper the sweeter.
Nutella is where the chocolate comes from in these muffins. You can, alternatively, melt baking chocolate; but I like the Nutella because it's perfect 😉
I also used peanut butter for more OOOMPH, and because they were to be eaten over the weekend; but I want to note for the parents, these are NOT school safe. You can make them school safe by substituting Sunbutter for peanut butter.
NOTE: these are DI-VINE served with a Spiced Peanut Butter Latte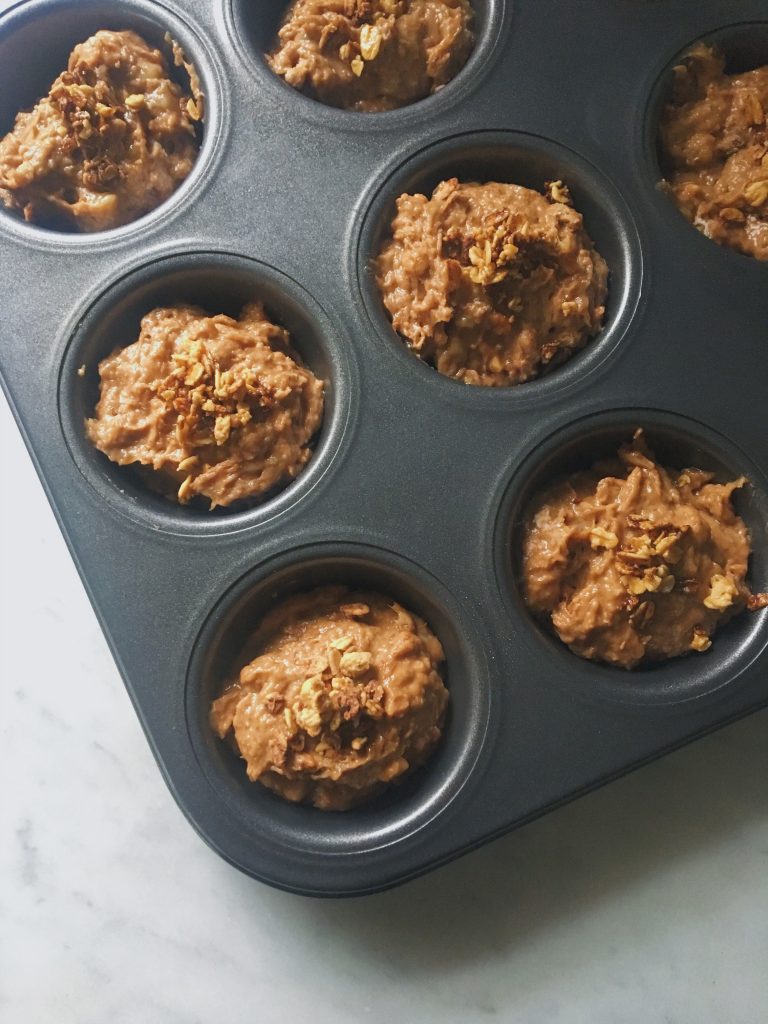 Chocolate Banana Bread Muffins
1½ cups mashed bananas
⅓ cup oil
1 egg
1/4 cup melted crunchy peanut butter
1½ cups whole wheat flour
¼ cup melted Nutella
1 teaspoon baking soda
¼ teaspoon baking powder
Granola for sprinkling on top (optional)
Preheat oven to 350 degrees F.
In a large bowl, combine bananas, oil, egg large mixing bowl.
In a separate large bowl, sift together flour, baking soda, baking powder. Add to banana mixture. Stir in melted Nutella and peanut butter.
Spoon batter into greased or lined muffin tins. Sprinkle the tops of each muffin with granola.
Bake for 20 to 25 minutes at 350 degrees F. Rotating the muffin tin at the halfway mark.
---
BAKING NOTES: although I wouldn't classify myself as a baker, I did go to culinary school where we learned some best practices; here are the highlights…
The universal baking temperature is 350F, this is slightly too low for roasting but perfect for baked items.
Always rotate the pan halfway through, this prevents uneven cooking; because most ovens have hot spots.
---
Do you love Banana Bread? I would love to know how you love it best in the comments!