Chicken flatbread- or any flatbread for that matter- is always on heavy rotation in my home, because it's meal made up almost completely of prepared items; which means F-L-E-X-I-B-I-L-I-T-Y.
When it comes to easy weeknight meals, that deliver on flavour and filling, these Middle Eastern Chicken Flatbread are everything.
Chicken Flatbread: A Breakdown
Regardless of whether you create this recipe as is, or take your own approach, there are a few best practices that will ensure you have a tasty experience!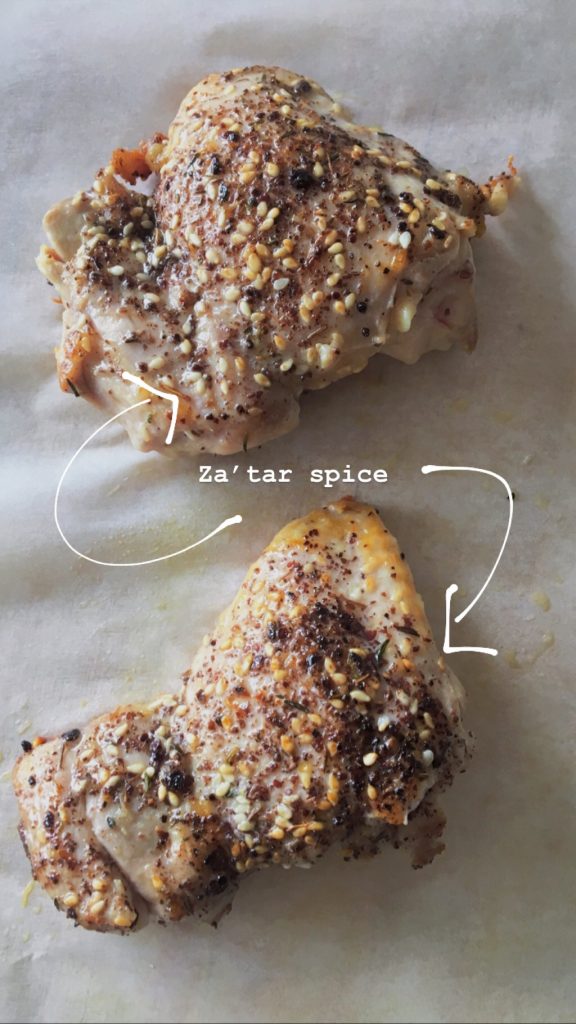 Use chicken thighs. Look chicken breast has a place, but because breast require so much TLC they aren't well suited to this recipe.
Sauce. In the instance of a chicken flatbread the sauce is the vehicle with which this whole dish travels on; without the sauce this will be dry as the subsaharan desert.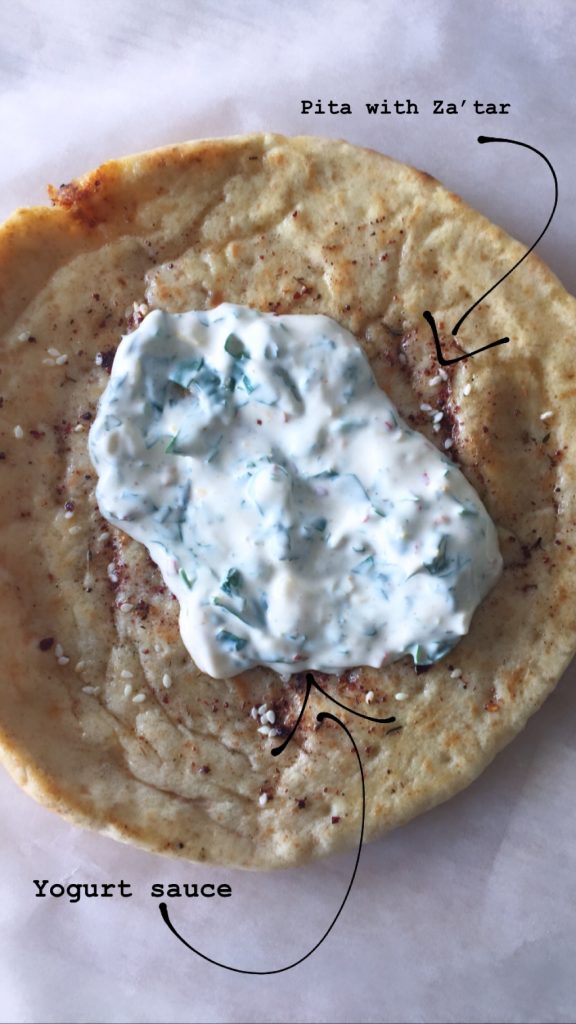 Greek style flatbreads NOT PITA. This is a mistake my meal planning clients have made in the past. So you want to get the thick flatbreads, that don't have a pocket (if that makes sense). You need a bread-y vibe so sop up the sauce.
Fresh. In this chicken flatbread we are using cucumber and heaps of fresh herbs to give this dish freshness. Feel free to mix and match seasonally, but do not omit this or else these flatbreads will feel very heavy.
REMEMBER: these flatbreads can be customized to your taste.
Don't like cilantro? Use more mint.
Vegetarian? Use chickpeas or Beyond Meat ground.
Know thyself and adjust this recipe accordingly!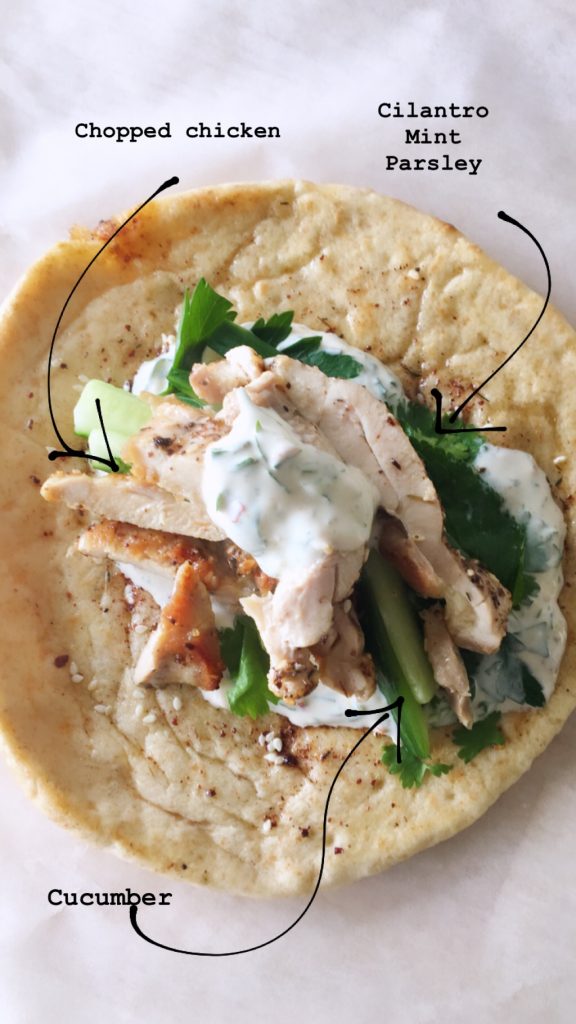 Middle Eastern Chicken Flatbreads
FOR THE CHICKEN
6 chicken thighs
1 tsp Za'tar spice
1/2 tsp garlic powder
zest of 1/2 lemon
1 tsp salt
1 tsp olive oil
FOR THE SAUCE
1 cup greek yogurt
1 tbsp fresh mint, chopped
1 tbsp fresh cilantro, chopped
1 tbsp parsley, chopped
1/2 lemon juiced
1 clove garlic minced
1/2 tsp sugar
1 tsp salt
FOR THE FLATBREADS
4 whole wheat flatbreads + Za'tar spice
Full leaves of mint, parsley and cilantro
cucumber matchsticks
Preheat oven to 410F (seems hot but this recipe moves fast!)
In a bowl mix the ingredients for the chicken, minus the chicken. Using tongs, add the chicken and toss to coat the pieces evenly with the spices.
Line a baking sheet with parchment paper, lay the chicken flat and bake for 15 minutes.
MEANWHILE…
In a bowl mix the sauce ingredients and set aside.
Cut the cucumber into matchsticks
FOR THE FLATBREADS
For the last 4 minutes of the chicken, add the, olive oil and Za'tar brushed, flatbread to the oven to cook.
TO ASSEMBLE (in this order)
Flatbread
Sauce
Chicken
Herbs
Cucumber
More sauce
Wrap. Eat. Enjoy!