Disclosure: There are some affiliate links below, but when it comes to Cast Iron Skillet Cooking, I won't put anything on this page that I haven't verified and/or personally used.
xoxoBianca
Oven roasted sweet potatoes are one of my favourite way to cook these saccharine spuds, because roasting sweet potato enhances the inherit sweetness. But just because they are sweet, doesn't mean they aren't savoury- quite the opposite; in fact, the balance of savoury and sweet is what I've come to love most about oven roasted sweet potatoes.
When it comes to meal planning I know more than a few people who lean on sweet potatoes to bulk out their meals, because oven roasted sweet potatoes make for great filler in meals.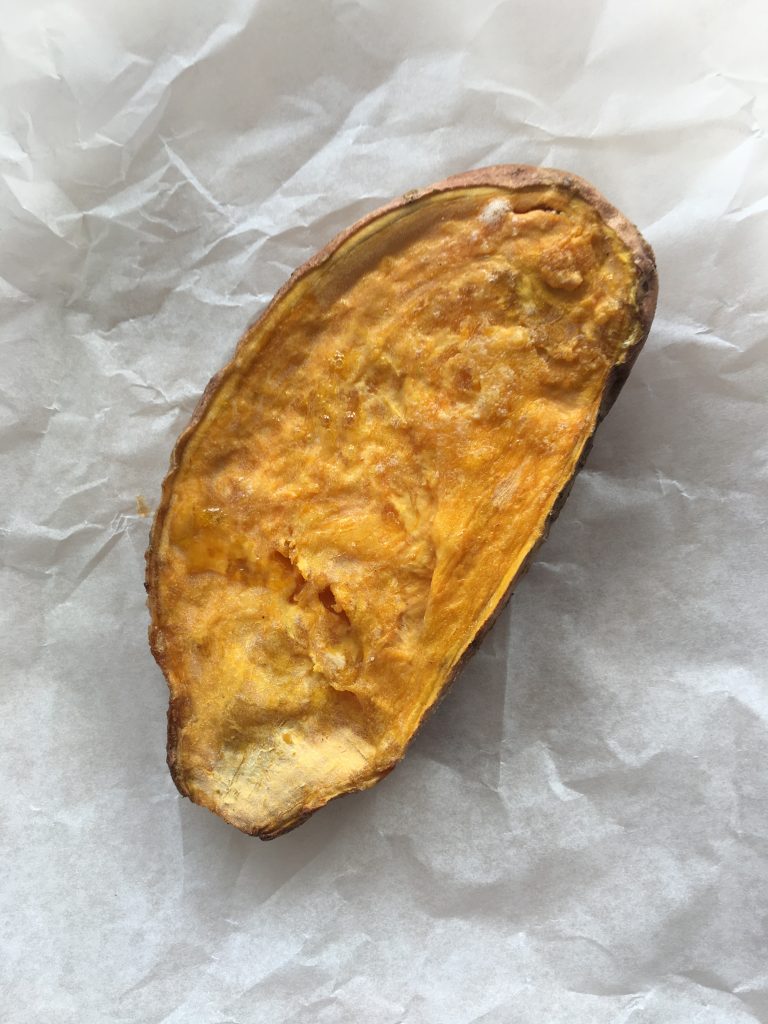 Oven Roasted Sweet Potato 101
Roasting sweet potatoes whole will mean you are in for the long haul. Unless you need your oven roasted sweet potatoes whole (for whatever reason), cut them in half or into cubes.
Roast your sweet potato tossed in olive oil, salt and pepper. Refrain from saucing and seasoning your oven roasted sweet potato pre roast, because this limits your options for variety as the week progresses. Save the seasoning and garnishing for after the potatoes are roasted.
Always use parchment paper…because cleanup.
---
OK, so I know this recipe also features green beans but they are relatively easy going in this recipe. The only things to remember is this, roast the sweet potatoes alone FIRST for 20 minutes to give them a head start, then add the green beans for an additional 15 minutes. I hate to make any ingredient play second fiddle, but the star of this recipe is the sweet potato. Sorry, NEVER sorry 😉
2 medium sized sweet potato, cut into wedges
1lb green beans, cleaned and trimmed

2 tbsp olive oil, divided in half

1/3 cup dill leaves, roughly chopped
1/4 cup goat's milk feta cheese, crumbled
the zest of 2 lemons
2 tsp salt + 1 tsp salt
1 tsp pepper
Preheat oven to 395F and line a baking sheet with parchment paper.
Toss the sweet potato with 1 tbsp olive oil, 2 tbsp salt and pepper. Roast in the oven for 20 minutes.
Toss the green beans with the remaining salt and olive oil, and add to the lined baking sheet with sweet potato. IF there is no room on the baking, line a second baking sheet with parchment and lay the green beans in one even layer.
Bake both for an additional 15 minutes.
Remove from the oven and garnish with dill, feta and lemon zest.
NOTE: though not pictured, garnish both the green beans and sweet potato with the dill, lemon and feta mix.