Disclosure: There are some affiliate links below, but when it comes to Cast Iron Skillet Cooking, I won't put anything on this page that I haven't verified and/or personally used.
xoxoBianca
I go on – and on- about how sauce is the way to transform similar ingredients into completely different meals, because food has long been a vehicle for sauce; and this green sauce is no different.
The beauty of this green sauce is that it is EFFORTLESS to make. If you have a blender, you can make this sauce. If you have a food processor you can make this sauce. Heck, if you have a bowl, a cutting board and knife, you can make this sauce- I mean, you'll need a bit more elbow grease but this sauce is worth the effort.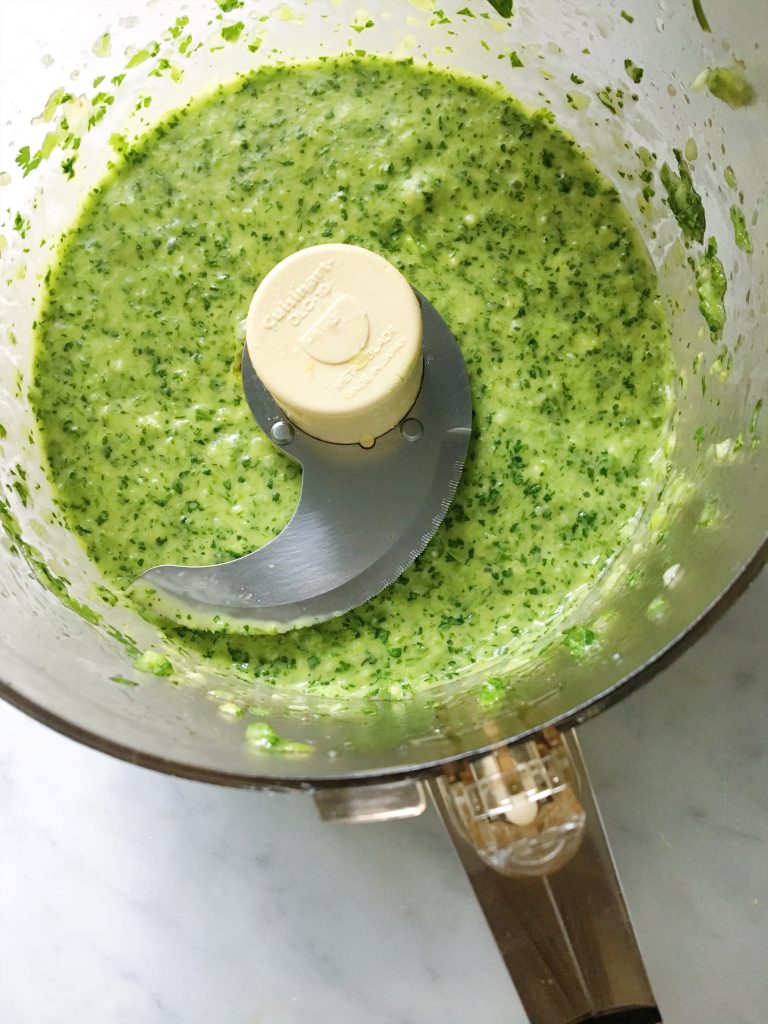 Green Sauce Blueprint
In this sauce I make use of CILANTRO AND SCALLIONS. That said, if you don't like cilantro (lots of people don't) use another leafy herb like parsley, mint, chives- the options are many. It's near impossible to mess this up, so take liberties with this green sauce recipe.
FRESH LEMON and zest. You may be tempted to get the squeeze bottles of lemon, and though I won't judge you, I will say this, fresh lemon tastes brighter and fresher. In a recipe like this where all the ingredients really make themselves known, fresh lemon juice vs. squeeze bottle lemon juice will really show in this recipe. BONUS fresh lemons are cheaper than the squeeze bottles and I love a deal!
If you don't have garlic, use garlic powder. The MOST IMPORTANT thing about garlic (and onion) powder is that the flavour has to be woken up with water, so rehydrate your onion or garlic powder to ensure the flavour pops.
Lastly, this green sauce will last in the refrigerator for up 5 days; but if you don't get to it (highly unlikely re: it's delicious) it freezes beautifully for up 6 months.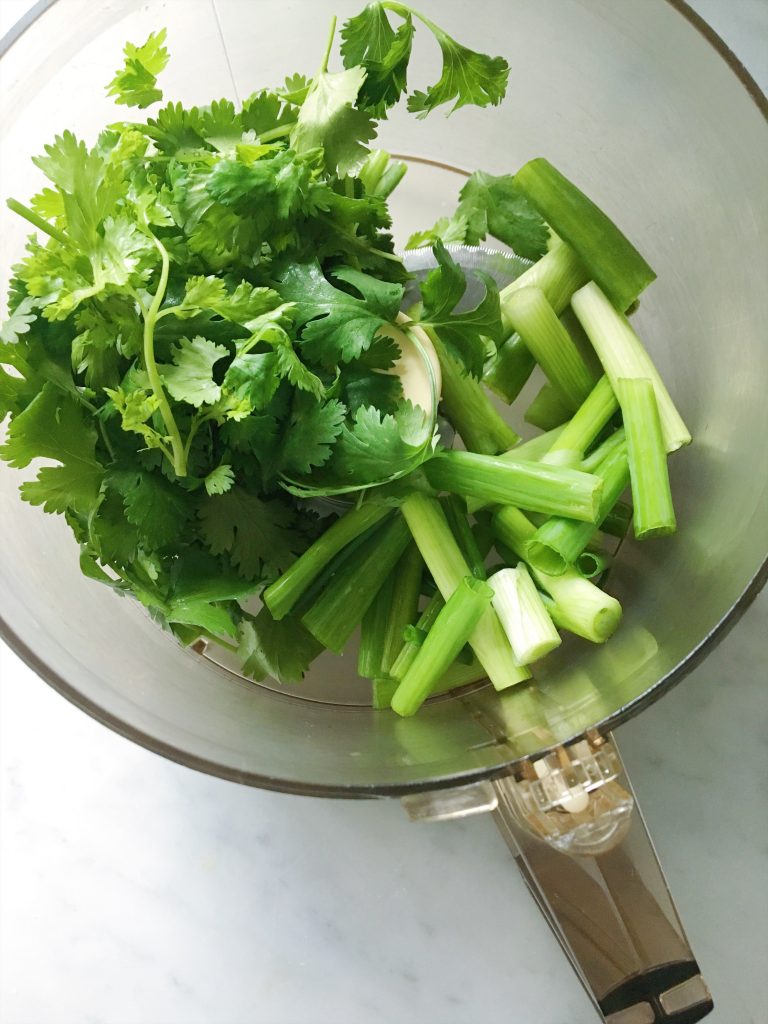 Easy (and tasty) Green Sauce
1 bunch cilantro, roughly chopped
1 bunch fresh scallion, roughly chopped
Juice of 3 lemons (or 1/4 cup)
Zest of 3 lemons
4 garlic cloves, chopped
1 tbsp maple syrup
1/2 cup olive oil
Salt and pepper to taste
In a food processor (or blender) combine all the ingredients; taste, adjust seasoning and serve.
How to Use this Sauce
Salad dressing
Marinade
Veggie dip
---
Will you be making this? Share in the comments!